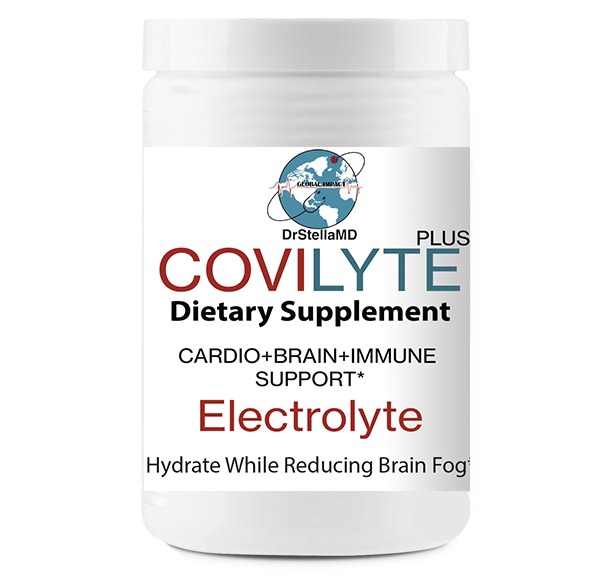 Cardio+Brain+Energy+Immune support. 
Hydrate While Reducing Brain Fog *
Supplement Facts Continued Proprietary Energy Blend: Taurine, betaine anhydrous, caffeine anhydrous and guarana seed extract (supplying 150 mg caffeine), glucuronolactone, Bacopa monnieri extract (whole plant) 2,400 mg † Proprietary Focus Blend: Pyroglutamic acid, N-Acetyl-L-Tyrosine, DMAE bitartrate, Ginkgo biloba leaf extract, choline dihydrogen citrate, toothed clubmoss extract (whole plant) (Huperzia serrata) (1% huperzine-A), BioPerine® black pepper fruit extract 900 mg † Proprietary Cardio Blend: Acetyl-L-Carnitine HCl, Korean ginseng root, N-acetyl-Lcysteine, Quercefit™ quercetin phospholipid, alphalipoic acid, L-glutathione, coenzyme Q10, Polygonum cuspidatum root extract (50% resveratrol), pomegranate fruit extract, lutein (from marigold flower)(Lutemax® 2020) 800 mg † DL-Phenylalanine 250 mg † Black cumin powder (whole seeds) 125 mg † † Daily value not established.
Supplement Facts Serving Size: 1 scoop (12.9 g) Amount Per Serving % Daily Value Calories 20 Total Carbohydrate 5 g 2%* Total Sugars 3 g † Includes 3g Added Sugars 3 g 6%* Vitamin C (as ascorbic acid) 500 mg 556% Vitamin D (as cholecalciferol) 25 mcg 125% Vitamin E (as d-alpha-tocopheryl acetate) 14.4 mg 96% Thiamin (as thiamin mononitrate) 1.2 mg 100% Riboflavin 1.7 mg 131% Niacin (as niacinamide) 18.7 mg 117% Vitamin B6 (as pyridoxine hydrochloride) 20 mg 1,176% Folate 665 mcg DFE (400 mcg folic acid) 166% Vitamin B12 (as cyanocobalamin) 200 mcg 8,333% Pantothenic acid (as D-calcium pantothenate) 10.4 mg 208% Calcium (as calcium lactate) 100 mg 8% Phosphorus (as potassium phosphate) 50 mg 4% Iodine (as kelp) 29 mcg 19% Magnesium (as magnesium citrate) 25 mg 6% Zinc (as zinc citrate) 2.2 mg 20% Selenium (as selenomethionine) 18 mcg 33% Manganese (as manganese citrate) 0.6 mg 26% Chromium (as chromium nicotinate glycinate chelate) 45 mcg 129% Chloride (as sodium chloride and potassium chloride) 320 mg 14% Sodium (as sodium chloride) 120 mg 5% Potassium (as potassium chloride, potassium phosphate, potassium citrate) 350 mg 7% † Daily value not established. Other ingredients: Sugar, citric acid, natural avors, isomalto-oligosaccharide, beta carotene (color), rebaudioside A, and silica.
Ingestible Antiseptic Mouth Spray
Kills viruses and bacterial in the mouth
Supplement Facts Serving Size: 4 Sprays (approx. 0.8mL) Servings Per Container: 73 Amount Per Serving % Daily Value Proprietary Blend: Vegetable Glycerin, Quercetin Dihydrate, Lactoferrin, N-Acetyl Cystine, Neem Leaf, Licorice Root Extract 500 mg † * Percent Daily Values are based on a 2,000 calorie diet.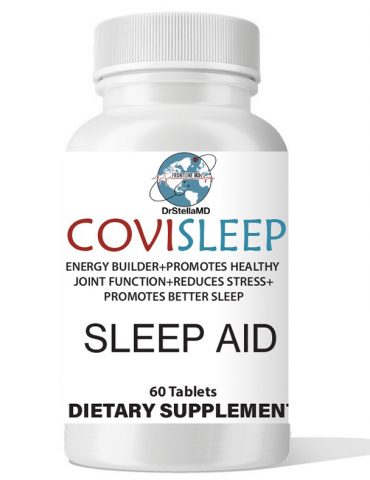 Sleep Aid. Promotes healthy Joint function+Reduce stress+promote better sleep
Supplement Facts Serving Size: 1 tablet Servings Per Container: 60 Vitamin D (as cholecalciferol) Calcium (as dicalcium phosphate) Zinc (as Zinc citrate) Sensoril® Ashwagandha root and leaf extract Melatonin QuerceFit™ quercetin and sunower lecithin complex Amount Per Serving 50 mcg 75 mg 20 mg 125 mg 50 mg 5 mg 250% 6% 91% * * * * Daily value not established. %Daily Value Other ingredients: microcrystalline cellulose, stearic acid, croscarmellose sodium, coating (hypromello).
(Actual product may differ from the picture)